Established in 1960 in the United Kingdom with a factory in Rochford, Essex, England since 1965.
The company has agents all over the world and exports over one third of its turnover.
The Quality Management system has been approved to BS EN ISO 9001:2015 and the company has been Q.A. registered since 25th July 1985.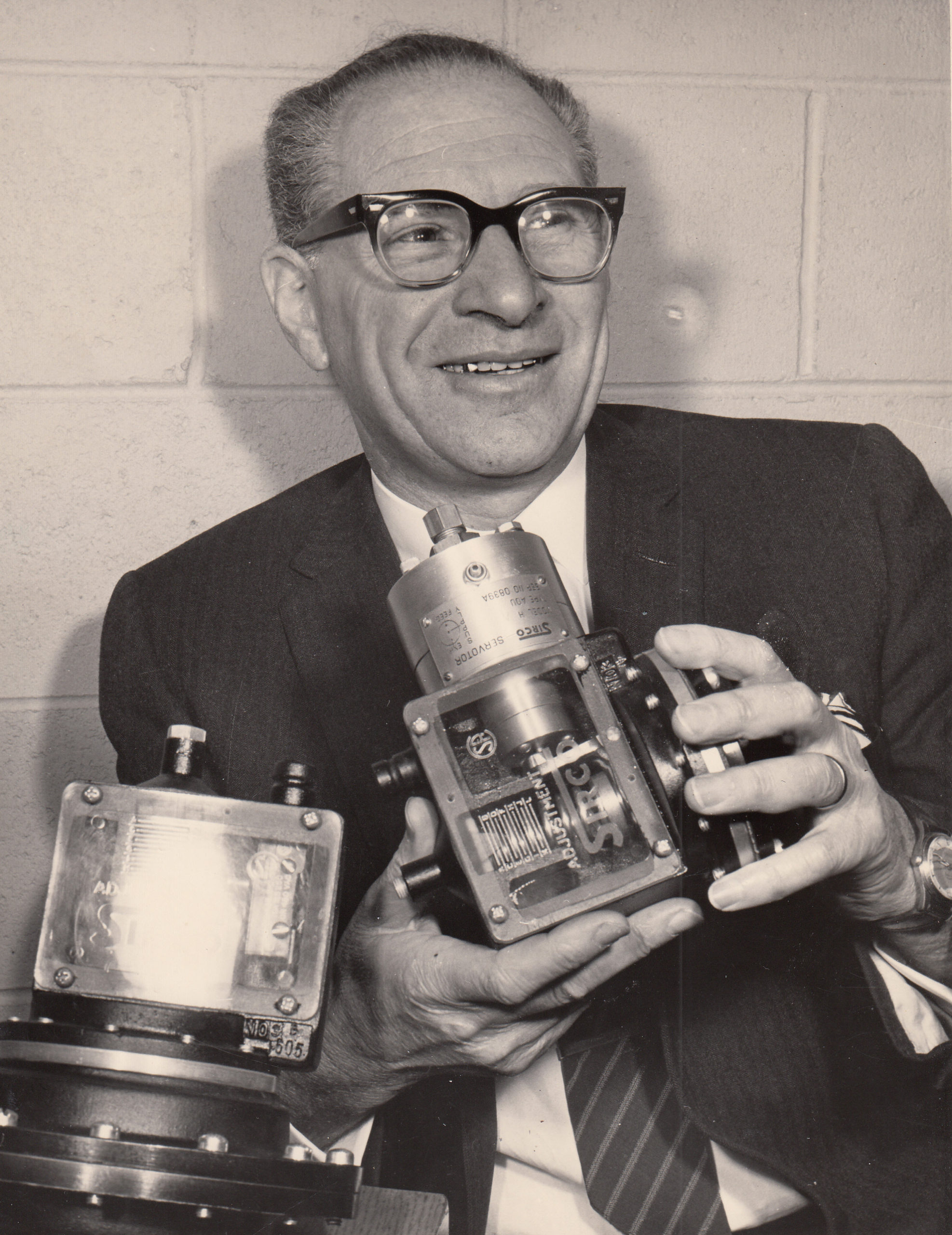 Sirco was founded in the late fifties by a Canadian Engineer called Ernst Singer. He was originally an Austrian Citizen of the Jewish faith and moved to Canada before WW11.
He worked in the Pulp & Paper Industry in Canada and saw a market for a quality and reliable Pressure Switch. He designed a range of instruments, with a basic concept of a mechanical instrument which with a range of Springs, Diaphragms and Microswitches, could cover a multitude of Pressure ranges.
He then contacted friends of his family and offered them shares in his company. He named the company the Singer Industrial Research Corporation, hence SIRCO . His first manufacturing company was called Sirco Products Limited.
At this stage his market was primarily the Canadian and American Pulp and Paper Industry.
He then decided to develop a range of Water Samplers utilising a Vacuum Pump System instead of the Peristaltic Pump type commonly available.
In 1960 Ernst Singer decided to open a European factory to cover the Rest of the World and as he had contacts at Glenfield & Kennedy in Motherwell an initial production line was set up.
The Pressure Switch Division then transferred to our present Rochford site and a smaller site was opened in Southend on Sea to manufacture Water Samplers. These two sites were then amalgamated at one site in Rochford.
The Pressure Switch Division initially supplied to the Shipbuilding Industry and its clients were Swan Hunter, Cammell Laird and Harland & Wolff. They then branched out into the Process Control Industry and successfully supplied Chemical, Foodstuffs, Dyestuffs companies. Then came the boom in the Oil and Gas Industry and the companies products were being fitted to Oil and Gas Terminals and Rigs on a worldwide basis.
We are proud to be associated with the MOD, Rolls Royce and BAE and the supply of Instruments for their Submarine programmes, where Sirco is considered a Prime Supplier of First Level equipment.
The Sampler Division has earned a World Wide reputation for supplying quality Portable and Fixed Site Samplers to a wide spectrum of Industries, mainly the Water Authorities, then Sugar Refining, Nuclear waste, Sewage, Beer ,Pulp and Paper Plants.
Sirco supply not only standard materials, but also Titanium, PVDF and PTFE where corrosion and contamination could be a problem.
These Samplers are installed in countries as diverse as Macau, Saudi Arabia and Iran.