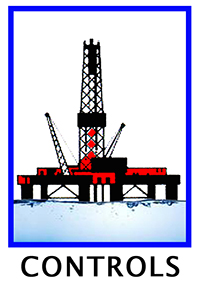 SIRCO Controls Limited
provides industrial Control Switches, with advanced state of the art technology, worldwide to all manner of industries, governments and other organisations that are concerned with the effective and reliable control of pressure, temperature and vacuum systems.
Since 1960 SIRCO Controls Limited has provided industry with precision Pressure, Differential Pressure, Vacuum and Temperature Controls, backed up by competent and contractually engaged Agents throughout the world, and with Controls that meet ATEX and PED standards where required. SIRCO Controls Limited endeavour to provide reliable, failsafe and economical industrial controls that meet your requirements.
A Brief Guide to the Sirco Product Line
Control Instruments
Switches – Pressure, Differential Pressure, Temperature, Vacuum
Pressure/Vacuum Switches -30hg. vacuum to 910 barg

Temperature Switches -30 degrees C to 360 degrees C

Differential Pressure Switches, various ranges. High Static and Low Reset Sensitivity

Safety Vented Construction available

Internal or External Adjustment

ATEX Approvals for Hazardous Areas with a range of AC & DC Rated Microswitches

Intrinsically Safe Switching

Pneumatic Switches available on all Control Switches

Proximity Switches available on all Control Switches

Alternative Mounting Brackets suitable for Anti-Vibration or Anti-Shock available

Chemical/Diaphragm Seals are available with a variety of filling mediums




All Switches:- available with fixed or adjustable differential, in Standard, Weatherproof or Explosion proof construction, in a variety of wetted materials, with electrical and/or pneumatic signals with one, two, or three microswitches S.P.D.T and/or D.P.D.T. with AC and DC ratings.
For additional information on our complete range of Controls please see our Online Catalogue. To contact us please visit our Contacts Page or fill in our Online Enquiry Form.